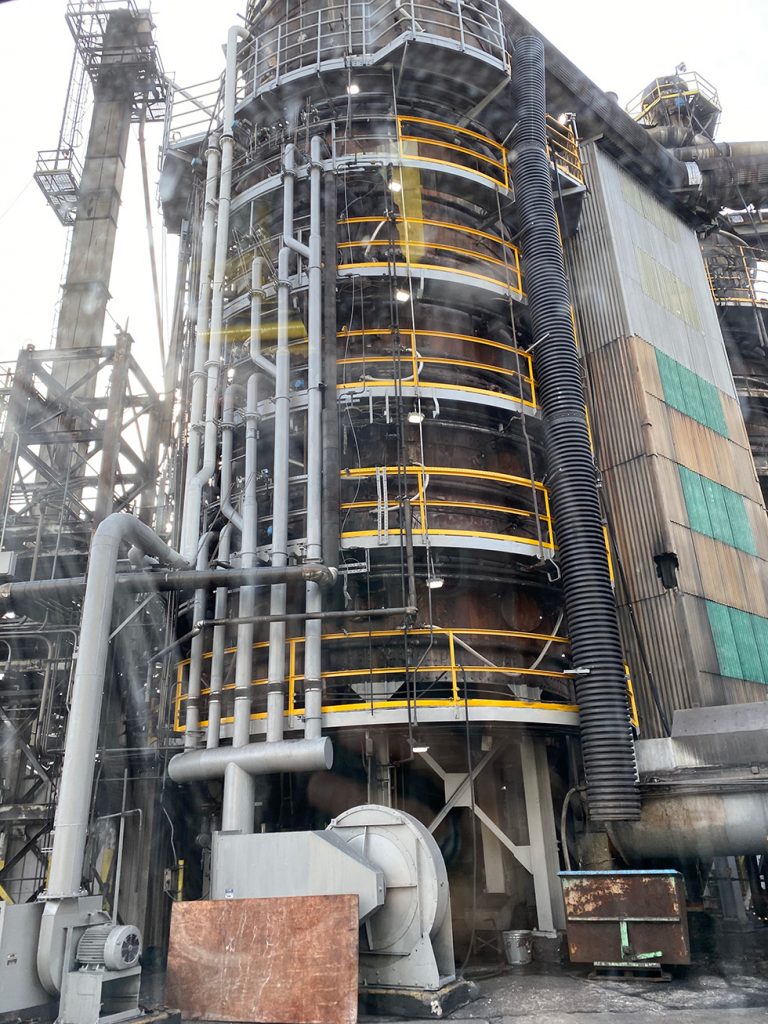 INDUSTRIAL PAINTING
Our staff provides quality craftsmanship in the Industrial Market. Working in Steel plants, chemical plants, power plants, water plants, waste water plants and PetroChemical Plants. Our employees are apprenticeship trained through our local union apprenticeship program. And have their required OSHA training for on the job safety.
They have extensive training in class and on-the-job training in proper application of the following:
Painting
Abrasive Blasting
Lead Abatement
Pressure Washing 2,000 – 5000 psi
Steam Cleaning 3,500 psi
Tank coatings and linings
Secondary Containment coatings
Maintenance coating
Parking lot striping
Pipe and pipe rack coating
High Performance Coatings
Structural Steel coatings
Industrial Signage
---
ENECON
Any type of metal substrate that is cracked, pitted, or worn can be repaired with ENECON's METALCLAD® CeramAlloy® CP+AC or METALCLAD® DurAlloy® after proper surface prep, to avoid welding and other techniques that might cause additional damage to the substrate or be labor intensive. After curing, the metal repair product can be grinded down to the desired shape and tolerance.
After the metal is repaired, the entire substrate can be coated with one of the following coatings to prevent the damage from occurring in the future. These coatings can also be applied to concrete substrates in indoor or outdoor applications.
METALCLAD® CeramAlloy® CL+AC to resist corrosion and fluid-flow erosion
METALCLAD® CeramAlloy® CBX to resist aggressive abrasion
FLEXICLAD® DuraTough™ DL to resist cavitation
CHEMCLAD® GP, SC, or XC for protection in harsh chemical environments
Common applications of this repair and coating process include:
Internal pump and valve components
Pipework
Housings and tanks
Heat exchangers
Cyclones and separators
Augers and chutes
Primary and secondary containments
Repair Work