ABOUT CE ADKINS & SON PAINTING
C.E. Adkins & Son, Inc. has been serving and meeting the painting needs of the Tri-State area since 1955. Founded by C.E. Adkins, mostly doing housing development projects, which were booming in the area during the 1960's. After working there for many years James W. Flowers purchased the company in 1981. A new office/shop building was built in 1985 on Baltimore St. Huntington, WV. He grew the company in all areas, diversifying it with Commercial, Industrial and a small of amount of shop coatings. Then in 2009 he expanded the market into shop abrasive and coating industry by building a new 17,000 square foot state of the art facility, along with (8) acres of laydown space at 5069 Guyan River Road, Huntington, WV. In 2010 he built a new office building and warehouse, thereby moving our downtown location to the East end of Huntington on Guyan River Road.
Our team of employees have extensive training in class and on-the-job training in proper application of the following:
Painting with latex, alkyds, dtm, urethanes, epoxies, zincs
Abrasive Blasting
Track Blasting (floors)
Parking Lot Striping
Pressure Washing
Electrostatic spray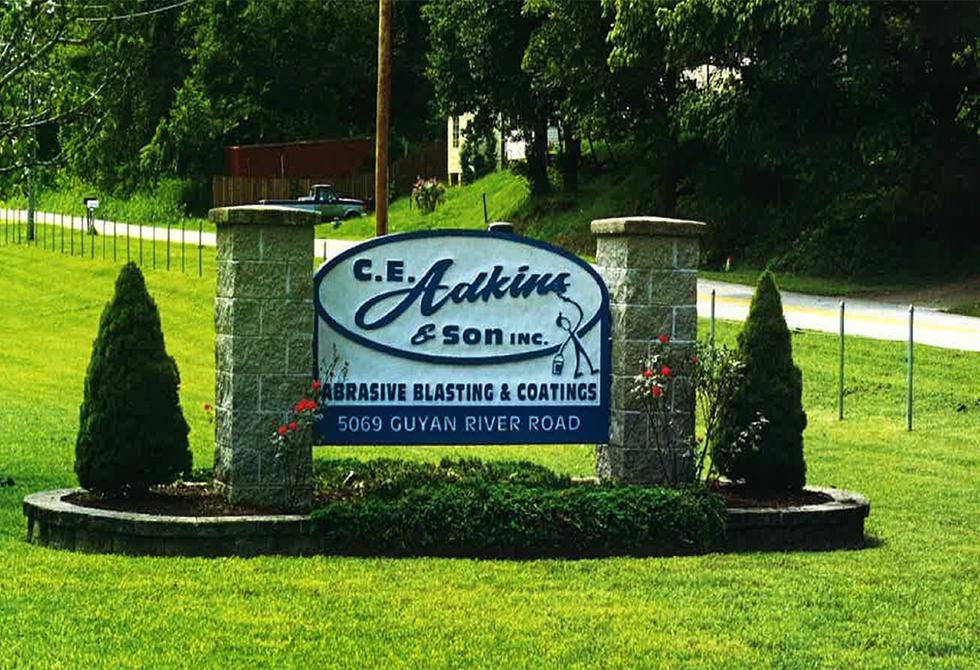 ---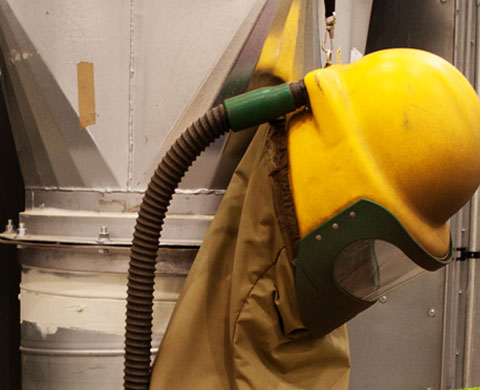 STATE-OF-THE-ART FACILITY
CUSTOM DESIGNED ABRASIVE BLAST BOOTH
Custom designed abrasive blast booth 24' wide x 60' length x 16' tall
Abrasive shot/grit recovery floor system
Dust collection system for zero environmental exposure
Trained on proper testing of surface preparation
10 ton overhead crane capability
All enclosed blast facility with its own controlled environment
NACE 1 + NACE 2 inspection available.